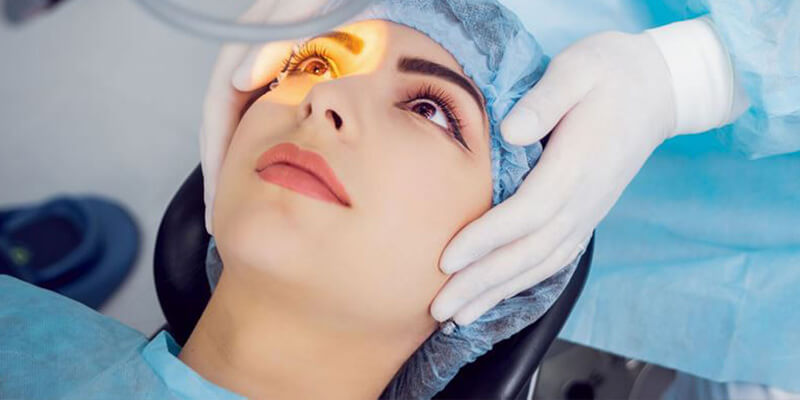 Pterygium
Pterygium is a non-cancerous tumor that begins in the thin transparent tissue (conjunctiva) of the eye. This tumor covers the white part of the eye (sclera) and extends to the cornea. It is often slightly elevated and contains visible blood vessels. The problem can occur in one or both eyes.
Clinical and surgical management of corneal pathologies Pterygium surgery with conventional technique and with tissue adhesive.
A lesion that begins on the ocular conjunctiva in the form of a small fat or pingueculae is called pterygium, which if it advances over the cornea is called pterygium. It begins with small opacities of the cornea with a grayish appearance near the nasal limbus. The lesion grows above the opacities and exceeds the cornea in a triangle, causing decreased vision.
Treatment is always surgical.
It consists of the surgical excision of the pterygium. In more advanced cases, it can evolve towards the center of the cornea, altering the visual axis and vision.
Argon laser treatment is useful to prevent the evolution of this pathology.